I've made a few personal banners. One is the Shadowfall pennon, the other is a large, triangular pennon that I've never hemmed (must fix that). The most recent is a long triangular silk pennon. It's painted and I just love it!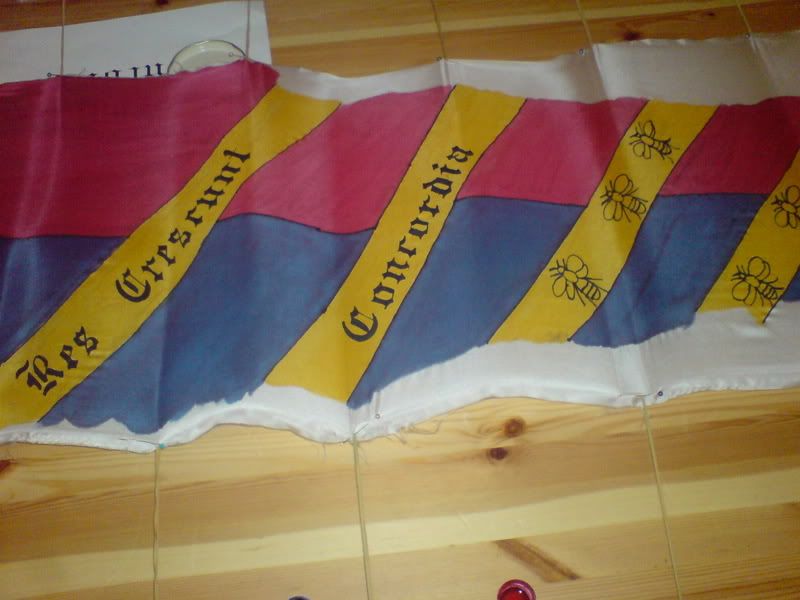 This is it in progress, notice that the paint, while lovely is kinda dull. This changes dramatically after the steaming process and really picks the whole thing out. The motto I have adopted is 'Res Crescunt Concordia' or 'Things grow from harmony'. The bees have not been filled in as they usually wind up looking like blowflies, but I'll fill them in once I work out how to make them look more like bees.
Here it is in action at the Gods and Monsters Tournament at Rowany 25. That would be it next to the Lochac banner and above the Rowany one (same pole, I was running out...).
And here it is at my pelican ceremony, between Hrothgar and MoG.
These aren't the best examples to notice the difference pre and post steaming, but you do get to see them in action...